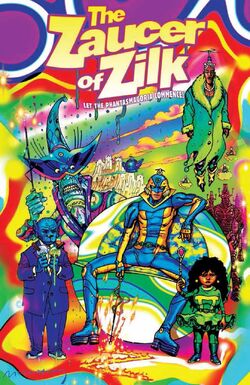 Al Ewing is a British comics writer who was born in 1977 and is not yet dead. For
2000 AD
he has written:
For the Judge Dredd Megazine Ewing has written more Judge Dredd, Tales from the Black Museum and Tempest. He has also contributed pieces to Doctor Who: The Eleventh Doctor (published by Titan Comics), FutureQuake, The End is Nigh, Solar Wind and the fan magazines Dogbreath and Zarjaz. Al Ewing has written six novels and occasionally DJs as DJ Christ.
Ad blocker interference detected!
Wikia is a free-to-use site that makes money from advertising. We have a modified experience for viewers using ad blockers

Wikia is not accessible if you've made further modifications. Remove the custom ad blocker rule(s) and the page will load as expected.