Created by Ken Reid for the Dandy in 1960, Ali Ha-Ha (based on Ali Baba, of course) was the son of a police chief in a Baghdad straight out of the Arabian Nights. Young Ali would routinely pit his wits against the forty thieves who bedeviled his Dad. The strip ran until around 1963 and was for a time the back cover feature.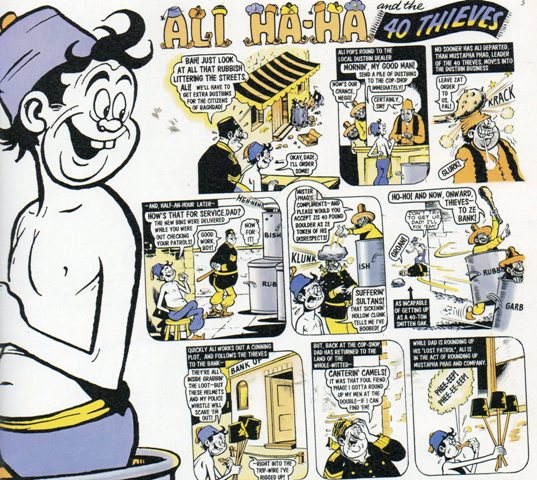 Ad blocker interference detected!
Wikia is a free-to-use site that makes money from advertising. We have a modified experience for viewers using ad blockers

Wikia is not accessible if you've made further modifications. Remove the custom ad blocker rule(s) and the page will load as expected.