Angel's Proper Charlies (the name, obviously, was a joke at the expense of popular TV show Charlie's Angels) ran in IPC's Jackpot title throughout its run from 1979 to 1982, drawn by Trevor Metcalfe. The lead character was Angel, a pretty, vivacious but rather manipulative girl who was pursued by three lovestruck and rather dimwitted suitors whose affections Angel routinely toyed with for her own ends. Visually Angel herself seemed to be based (at least facially) on Charlie's Angel Farrah Fawcett, though surely Farrah would never have behaved so abominably to the poor Charlies...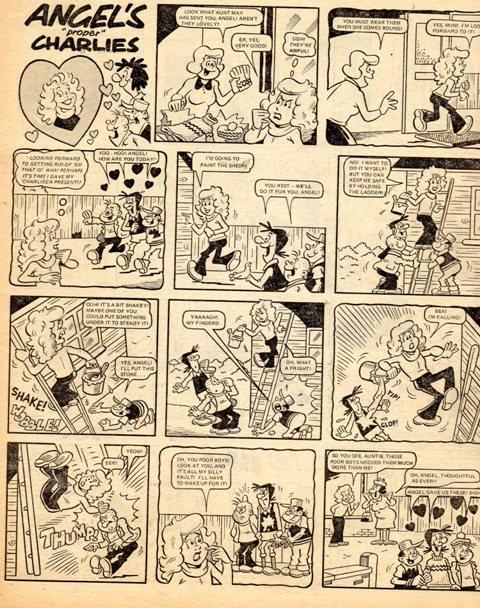 Ad blocker interference detected!
Wikia is a free-to-use site that makes money from advertising. We have a modified experience for viewers using ad blockers

Wikia is not accessible if you've made further modifications. Remove the custom ad blocker rule(s) and the page will load as expected.