Ardeni Lakam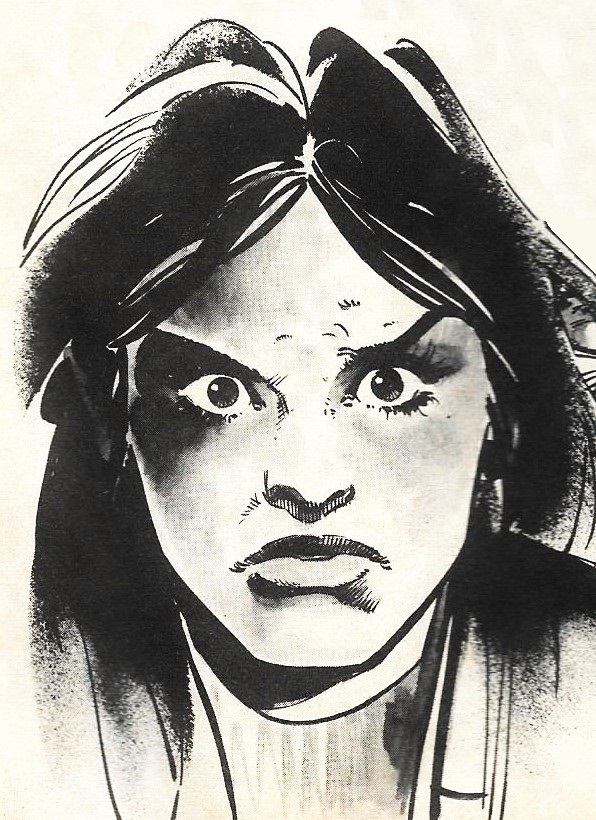 Relatives
Arlen Lakam (brother, deceased)
Base Of Operations
Outer Space
Characteristics
Status
Origin
Ardeni Lakam and her twin brother Arlen were two teenagers living on the human colony world of Vulcrugon in the year 3000AD. They developed mental powers which led to both the human Stellar Federation and the alien Jugla attempting to use them to win their ongoing war. Arlen was eventually placed under the control of the Jugla, and Ardeni was forced to murder her brother with her mind powers in order to prevent him from destroying Earth's Solar system by detonating the Sun with a fusion device. Later, a youth named Tarsh was altered to resemble Arlen in order to trick Ardeni into believing he was still alive. The trick ultimately failed and Ardeni disarmed both sides in the conflict and stranded the leaders of the human Federation of the Jugla homeworld before departing for parts unknown with Tarsh and their associate, Special agent Yosay Tilman.
Lakam and Tilman later returned for a one off story in the 1981 Star-Lord Annual. Lakam was last heard of trying to cure incurables on a planet ravaged by disease.

Powers and Abilities
Edit
Powers
Undefined but considerable mental powers including telepathy, telekinesis, and the power to 'stop time and warp space'. Ardeni had little control over her abilities initially, but was later given greater control over them by contact with an alien force, the so-called 'Green Star'.

Ardeni was the principal character in the strip Mind Wars, which ran in Star-Lord #2-22.
Discover and Discuss
Edit