Baby Crockett ran in Beezer from issue #34 (September 1956) to issue #1809 (September 1990), before moving into the relaunched Beezer & Topper until its cancellation in 1993. He continued to appear in Beezer annuals and summer specials until 2002, after which no more were published. The strip was drawn by Bill Ritchie, as was the entirely separate Baby Crockett strip which ran in nursery comic Bimbo.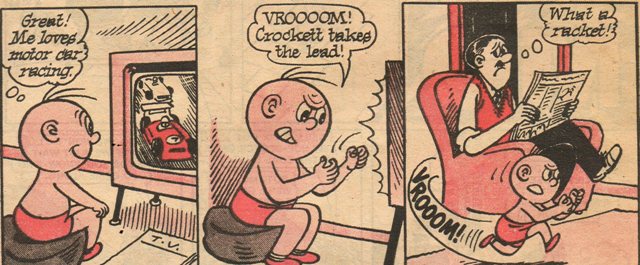 Ad blocker interference detected!
Wikia is a free-to-use site that makes money from advertising. We have a modified experience for viewers using ad blockers

Wikia is not accessible if you've made further modifications. Remove the custom ad blocker rule(s) and the page will load as expected.