Bad Penny was a humour strip about a badly behaved little girl, reminiscent of the Beano's Minnie the Minx or Topper's Beryl the Peril, which ran in the Odhams humour title Smash! throughout its run (1966-1971), even surviving the total revamp of the title which followed its acquisition by IPC. It was created by Leo Baxendale. The character of Bad Penny later provided the inspiration for the character of Penny Dolmann in the American published limited series Albion, in which an adult Penny was 'revealed' to have been the daughter of Eric Dolmann, the lead character in the bizarre adventure strip The House of Dolmann.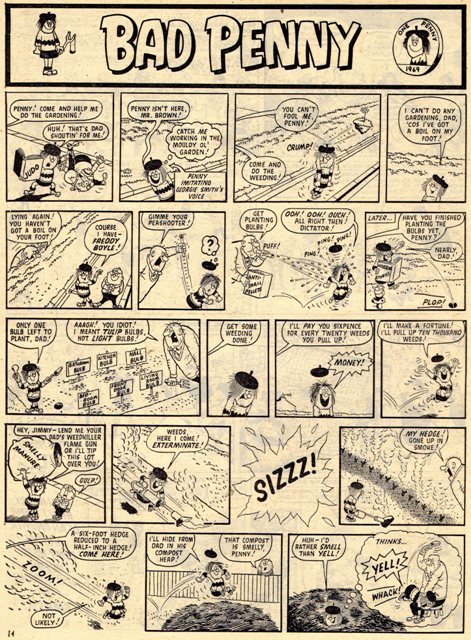 Ad blocker interference detected!
Wikia is a free-to-use site that makes money from advertising. We have a modified experience for viewers using ad blockers

Wikia is not accessible if you've made further modifications. Remove the custom ad blocker rule(s) and the page will load as expected.