Big Cat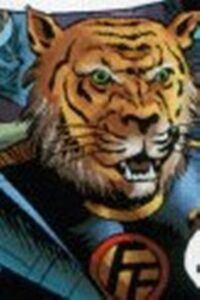 Characteristics
Origin
History
Big Cat is a genetically engineered feline humanoid from the planet Altaira, the former leader of the Hellcats and now the leader of the stunt flyers called the Freefall Warriors, who have on occasion assisted the Time Lord known as The Doctor. His arch foe is the disfigured Shaman Kahn, who blames Big Cat for his condition.

Powers and abilities
Strength level
Superhuman
Links
Discover and Discuss
Ad blocker interference detected!
Wikia is a free-to-use site that makes money from advertising. We have a modified experience for viewers using ad blockers

Wikia is not accessible if you've made further modifications. Remove the custom ad blocker rule(s) and the page will load as expected.