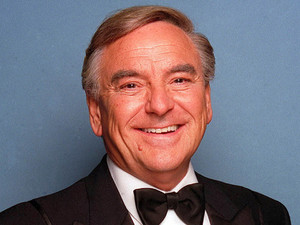 Robert Alan Monkhouse (1st June 1928 - 29th December 2003) was born in Beckenham, Kent, the son of a custard powder manufacturer. While still attending Dulwich College (at the same time as
Denis Gifford
), Monkhouse wrote for
The Beano
and
The Dandy
, and later drew for
Hotspur
,
Wizard
and
Adventure
, all published by
D.C. Thomson
of Dundee, and also created
The Tornado
for
Oh Boy!
from 1948 to 1951. His work appears — credited as RAM — in numerous
Gerald G. Swan
titles throughout this period. After completing his National Service, Monkhouse entered the entertainment business as an actor, presenter and stand-up comedian, and drifted away from the world of comics, a sad loss for the industry.
Ad blocker interference detected!
Wikia is a free-to-use site that makes money from advertising. We have a modified experience for viewers using ad blockers

Wikia is not accessible if you've made further modifications. Remove the custom ad blocker rule(s) and the page will load as expected.