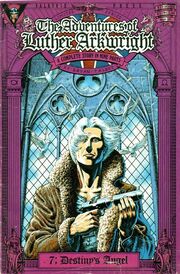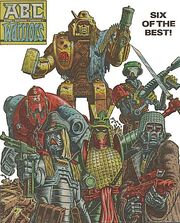 Bryan Talbot (born 4th February 1952) is a comic artist and writer from Lancashire who has been active in the industry since the late 1960s, when he broke into it via the underground comix scene, creating the character
Chester P. Hackenbush
for
Brainstorm Comix
. He began his epic work
The Adventures of Luther Arkwright
, one of the first British graphic novels, in 1978 in
Near Myths
magazine, and in the early 1980s began working for
2000 AD
on series including
Ro-Busters
,
Sláine
,
Judge Dredd
,
Tharg's Future Shocks
and a lengthy run on
Nemesis the Warlock
. Bryan created the graphic novel
The Tale of One Bad Rat
, which deals with the thorny subject of childhood sexual abuse, and in the 1990s broke into the American market, working primarily (though not exclusively) for DC Comics on characters such as
Batman
and books including
Hellblazer
and
Neil Gaiman
's
Sandman
, and later Bill Willingham's
Fables
. He also returned to the Luther Arkwright universe with
Heart of Empire
, and illustrated cards for the
Magic: The Gathering
collectible card game.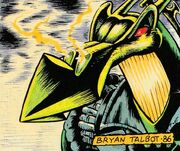 In 2006 he released the graphic novel Metronome, a visual poem (written under the pseudonym Veronique Tanaka, though Talbot admitted authorship in 2009), and in 2007 the ground-breaking social history work Alice in Sunderland. He created the detective steampunk thriller Grandville (starring a talking badger) in 2009 and has since continued the series. In 2012 Bryan collaborated with his wife Mary, providing the art for her biographical graphic novel Dotter of Her Father's Eyes, which won the 2012 Costa Biography Award. Talbot himself has won numerous awards, including seven Eage Awards between 1985 and 1993.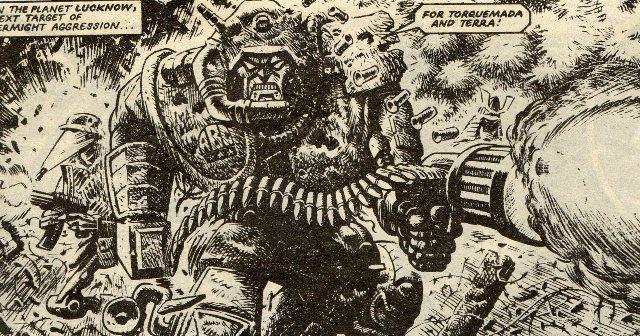 Ad blocker interference detected!
Wikia is a free-to-use site that makes money from advertising. We have a modified experience for viewers using ad blockers

Wikia is not accessible if you've made further modifications. Remove the custom ad blocker rule(s) and the page will load as expected.