'Charlie Williams' was a one page strip by Alf Saporito in IPC's Shiver and Shake comic, based on Britain's first well known black stand-up comedian, continuing a long running British comics tradition of featuring real life 'comics' in the comics. Little or no reference was made to Wlliams' colour (a step forward for British comics in the 1970's) but he was depicted as speaking with an exaggerated Yorkshire accent (Williams was from South Yorkshire).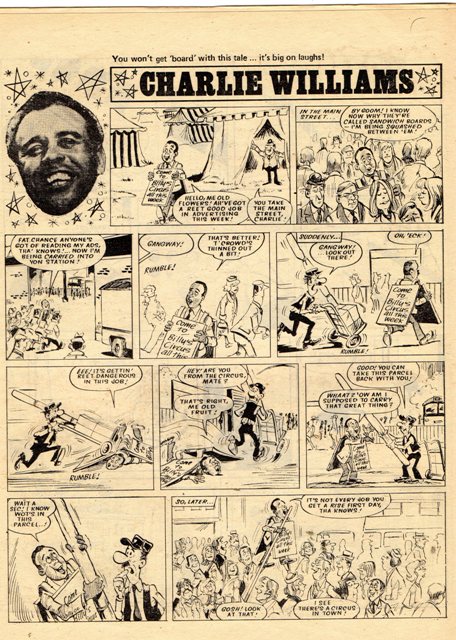 Ad blocker interference detected!
Wikia is a free-to-use site that makes money from advertising. We have a modified experience for viewers using ad blockers

Wikia is not accessible if you've made further modifications. Remove the custom ad blocker rule(s) and the page will load as expected.