Dan Bear was a one page humour strip by Andy Boyce which ran on the back page of the the Dan Dare fanzine Spaceship Away from its first issue in 2003 until 2009. It failed to appear after the Spring 2009 issue (#17) and in the Spring 2010 issue (#20) it was confirmed that Boyce would not be concluding his story due to increased work pressure (the DB strip being purely a hobby). Instead, a one page text piece was published which revealed how the story would have ended.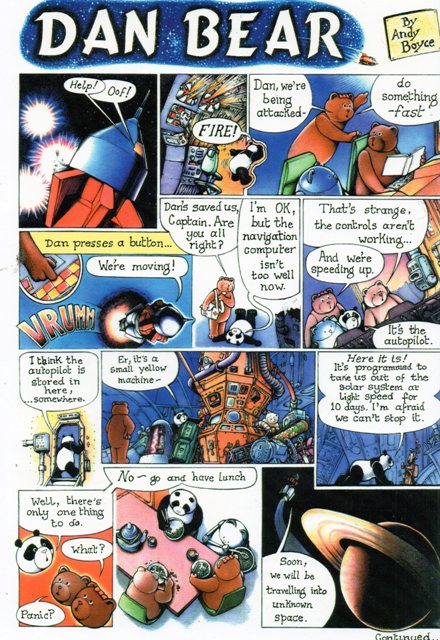 Ad blocker interference detected!
Wikia is a free-to-use site that makes money from advertising. We have a modified experience for viewers using ad blockers

Wikia is not accessible if you've made further modifications. Remove the custom ad blocker rule(s) and the page will load as expected.