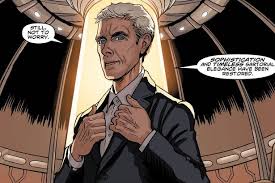 Dave Taylor (born Liverpool, 1964) is a comics artist who began his career at
Marvel UK
in 1990 on strips including
Motormouth
,
Warheads
and
Gene Dogs
, then went on to work in the US comics industry on titles such as Marvel's
Force Works
and DC's
Batman
.
Taylor became disillusioned with the pressures of the American comics industry (and was eventually told he would "never work in comics again") but has since returned to British comics, drawing various strips including Judge Dredd and Anderson, Psi-Division for the Judge Dredd Megazine and 2000 AD. He has also drawn Doctor Who: The Twelfth Doctor for Titan Comics.
Ad blocker interference detected!
Wikia is a free-to-use site that makes money from advertising. We have a modified experience for viewers using ad blockers

Wikia is not accessible if you've made further modifications. Remove the custom ad blocker rule(s) and the page will load as expected.