Zed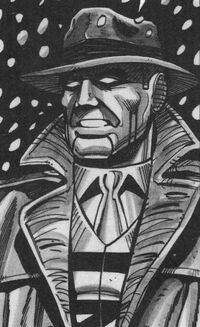 Characteristics
Origin
History
Created by Doc Schwartz, Zed was a highly sophisticated robot who became a police detective working out of Scotland Yard. A generally amiable character, he was nonetheless passionate about his job and would stop at nothing to bring lawbreakers to justice.

Powers and abilities
Strength level
Superhuman.

Paraphernalia
Equipment
Mini Meks (miniature robots)

Notes
Detective Zed's last original ongoing appearance was in New Eagle #328 (July 1988) but he returned in the 1989 Eagle Annual (published in late 1988) and several earler stories were reprinted in Eagle's last eight issues in 1993-1994.
Links
Discover and Discuss
Ad blocker interference detected!
Wikia is a free-to-use site that makes money from advertising. We have a modified experience for viewers using ad blockers

Wikia is not accessible if you've made further modifications. Remove the custom ad blocker rule(s) and the page will load as expected.