Droid Life is a short (half page) humour strip by Cat Sullivan which has appeared intermittently on the inside front cover of 2000 AD since the early 2000s, usually when there is nothing else of importance to use the page for. Its subject is the life of the droids who supposedly work in Tharg's Nerve Centre, producing the comic. Originally, the central character was P14, a droid who aspired to be a writer but whose actual sole job was to write in the page number of page 14 each issue. He eventually discovered that this was utterly pointless when he finally realised that 2000 AD does not, in fact, have page numbers (another droid was employed to erase them). The cast has recently grown to include various other recurring characters.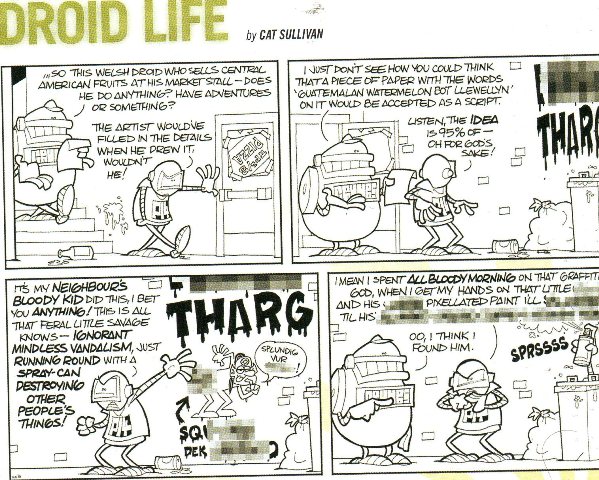 Ad blocker interference detected!
Wikia is a free-to-use site that makes money from advertising. We have a modified experience for viewers using ad blockers

Wikia is not accessible if you've made further modifications. Remove the custom ad blocker rule(s) and the page will load as expected.