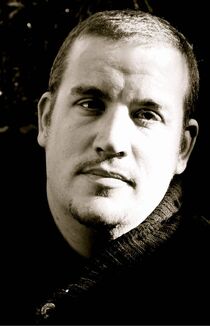 Guy Adams is a British author who was born on January 6th 1976 and is not yet dead. His website is
here
. He's been a mugger on British TV soap
Emmerdale
. He's also written
Torchwood
novels and tie-in books for the BBC TV hit series
Life on Mars
and
Sherlock
. (Seriously, check out those Amazon links, because the book descriptions are rather amusing.)
For 2000 AD Adams has written:
In an interview on Bleeding Cool Guy Adams said that "The thing with 2000 AD is it's a childhood friend. The sort of childhood friend that led you astray of course. The sort that stole cigarettes and porn from its uncle and turned up at three in the morning, tapping on your bedroom window, asking if you wanted to share them."
Ad blocker interference detected!
Wikia is a free-to-use site that makes money from advertising. We have a modified experience for viewers using ad blockers

Wikia is not accessible if you've made further modifications. Remove the custom ad blocker rule(s) and the page will load as expected.