Hatch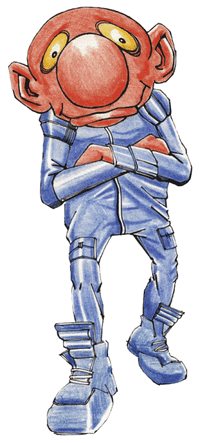 Base of operations
An asteroid
Characteristics
Height
Taller than anybody else he knows
Status
Citizenship
Citizen of the Universe
Origin
Place of birth
A Drawing Board
History
Hatch lives alone on an asteroid, far out in space. His home is only accessed by a hatch in the ground. The asteroid is otherwise apparently deserted, but strange things keep happening around him when he isn't looking... and sometimes when he is.

Powers and abilities
Powers
Overcomes loneliness
Abilities
As above
Strength level
As above
Weaknesses
As above

Paraphernalia
Equipment
Never tested
Transportation
Gravity
Weapons
None
Links
Discover and Discuss
Ad blocker interference detected!
Wikia is a free-to-use site that makes money from advertising. We have a modified experience for viewers using ad blockers

Wikia is not accessible if you've made further modifications. Remove the custom ad blocker rule(s) and the page will load as expected.