Not actually British but French in terms of its source material, Impossible Adventures was the first in a series of 60 comic sheets from France which (after translation into English) became the first comics ever sold in America. The sheets were reprinted in the US by the Humoristic Publishing Company, Kansas City Mo some time in the 1800's, though the precise date is unclear (the sheets were not dated; historian Jean-Marie Dumont claims the sheets were exported in great numbers in 1894-1895, though Bettina Hurlimann dates the American edition to 1856. The only reference to the Humoristic Publishing Company in public records is in the City Directory for 1888.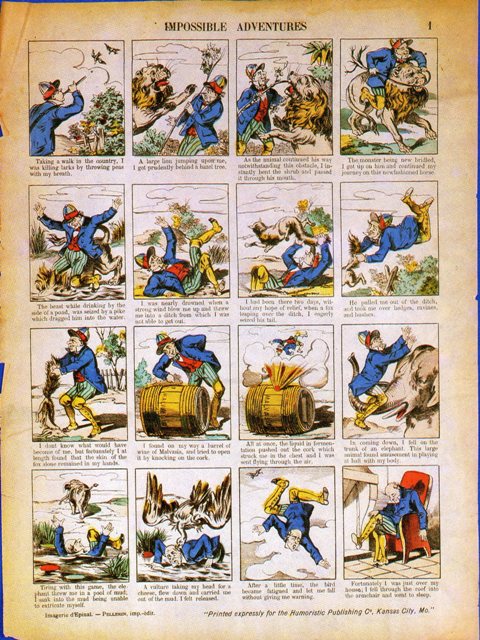 Ad blocker interference detected!
Wikia is a free-to-use site that makes money from advertising. We have a modified experience for viewers using ad blockers

Wikia is not accessible if you've made further modifications. Remove the custom ad blocker rule(s) and the page will load as expected.