Inspector Bonehead was a humour strip about an incompetent detective, which ran in D.C. Thomson's long running title Wizard in the early 1970s, beginning in 1973. About the best that can be said of the Inspector is that he was marginally less thick than his sidekick, Dimm.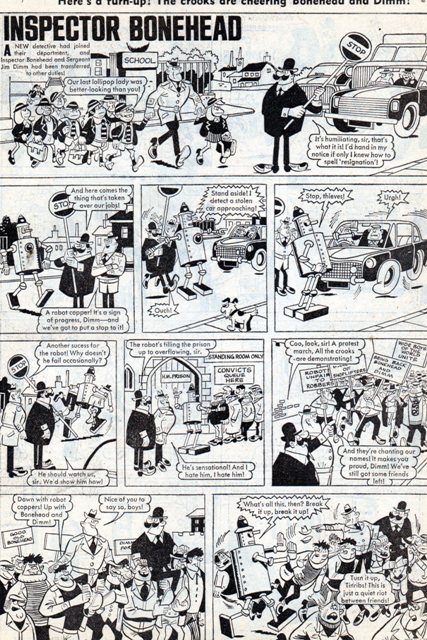 Ad blocker interference detected!
Wikia is a free-to-use site that makes money from advertising. We have a modified experience for viewers using ad blockers

Wikia is not accessible if you've made further modifications. Remove the custom ad blocker rule(s) and the page will load as expected.