Joker was a long-running humour strip which originated in the first issue of IPC's Knockout title before transferring to Whizzer and Chips (in which he appeared in the Whizzer section, for a long time on the back cover) and eventually moving into the pages of Buster, each move occasioned by the cancellation of the former title. Malcolm Morrison was the writer and Sid Burgon the artist of the strip, about a little boy who was forever playing practical jokes. The strip also briefly appeared in the Daily Star newspaper in 1981. The last ever edition of Buster carried a back page strip giving some conclusion to the stories of various characters: the hero of Joker was revealed to have the same name as (or possibly to be) notorious TV prankster Jeremy Beadle.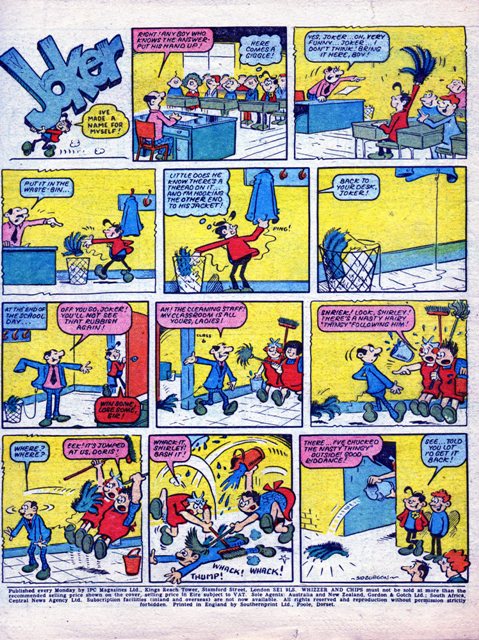 Ad blocker interference detected!
Wikia is a free-to-use site that makes money from advertising. We have a modified experience for viewers using ad blockers

Wikia is not accessible if you've made further modifications. Remove the custom ad blocker rule(s) and the page will load as expected.