Judge Dredd in 'The Judge Child Quest' was a five issue limited series published by Eagle Comics between August and December 1985. It reprinted The Judge Child Quest, the classic Judge Dredd storyline from 2000 AD, in full colour for the first time, in standard US comics format (though the title was actually published in Britain, like all of the Eagle Comics line it was circulated in the USA as well). New covers were drawn for the series by Brian Bolland.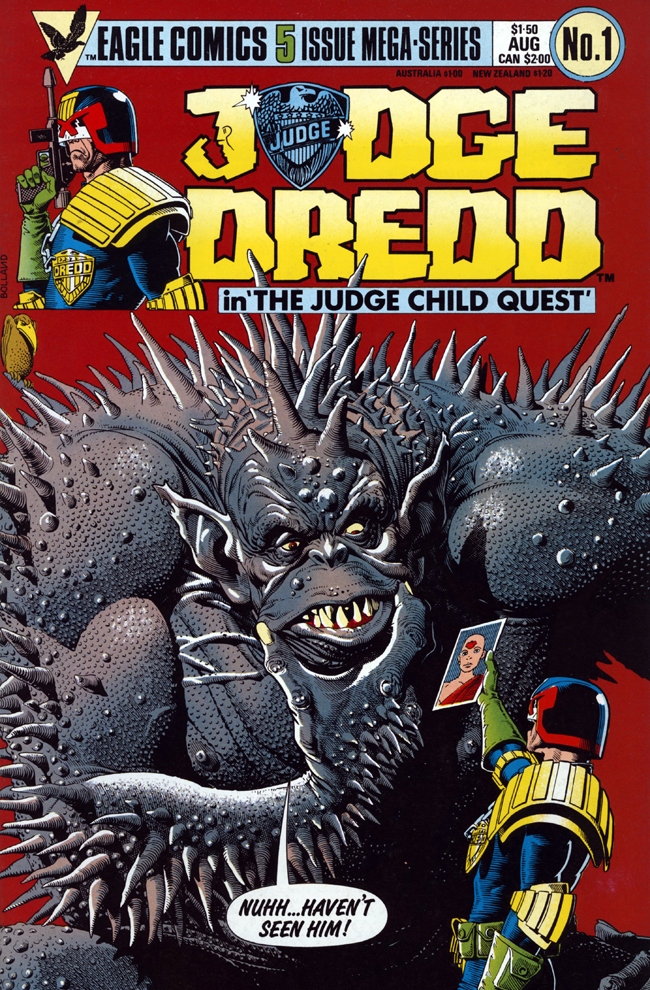 Ad blocker interference detected!
Wikia is a free-to-use site that makes money from advertising. We have a modified experience for viewers using ad blockers

Wikia is not accessible if you've made further modifications. Remove the custom ad blocker rule(s) and the page will load as expected.