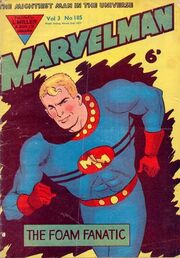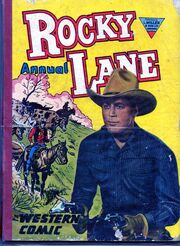 Len Miller and Son were a prolific comics publisher in Britain from the 1940s through to the 1960s, their titles covering a variety of genres from Western (such as the
Rocky Lane
series) to Science Fiction. Most of their material was reprinted from American publishers including King Features, Charlton Comics and Fawcett Publications, including characters such as Flash Gordon, Beetle Bailey, the Phantom and Captain Marvel and the Marvel Family. They also published at least one issue of a
Captain America
reprint title in 1954, reprinting Timely Comics material. When, in 1954, DC Comics' legal action against Fawcett caused the
Captain Marvel Adventures
and
Captain Marvel Jr
reprints to dry up, Miller responded by hiring writer/artist Mick Anglo to create a modified version of the character,
Marvelman
, for the British Market. The series ran until 1963.
Ad blocker interference detected!
Wikia is a free-to-use site that makes money from advertising. We have a modified experience for viewers using ad blockers

Wikia is not accessible if you've made further modifications. Remove the custom ad blocker rule(s) and the page will load as expected.