Max Edison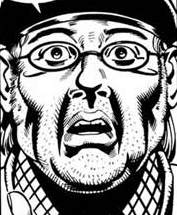 Characteristics
Origin
History
Max Edison is a U.F.O spotter from the village of Stockbridge and an occasional ally of The Doctor. He is the friend and mentor of the Doctor's former companion Izzy Sinclair.

Notes
Max's name is derived from Maxwell Stockbridge, a pseudonym used by various Marvel UK writers in the early 1980s on Night Raven prose stories.
Links
Discover and Discuss
Ad blocker interference detected!
Wikia is a free-to-use site that makes money from advertising. We have a modified experience for viewers using ad blockers

Wikia is not accessible if you've made further modifications. Remove the custom ad blocker rule(s) and the page will load as expected.