Scouse Mouse and the Scallywags was a strip featuring the former title character of the short-lived Scouse Mouse comic published by Fleetway in 1988. It appeared in the pages of Whizzer and Chips for several months after Scouse Mouse was merged with that title.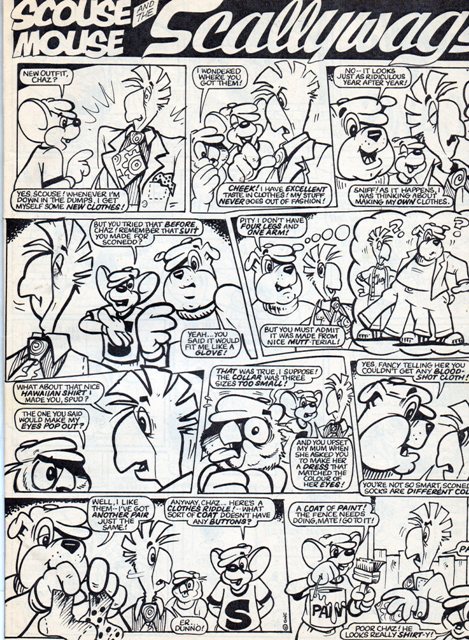 Ad blocker interference detected!
Wikia is a free-to-use site that makes money from advertising. We have a modified experience for viewers using ad blockers

Wikia is not accessible if you've made further modifications. Remove the custom ad blocker rule(s) and the page will load as expected.