Sooner or Later was a humorous sci-fi story by Brendan McCarthy and Peter Milligan which ran in 2000 AD progs 468 to 499 in 1986. A surreal epic which saw unemployed waster Micky 'Swifty' Swift sent on a bizarre journey through time, encountering strange societies which were like a distorted mirror version of his native eighties Britain and meeting weird creatures such as the Fly on the Wall, it baffled many readers but was critically acclaimed. It spawned a sequel, Swifty's Return by Milligan and Jamie Hewlett, which ultimately saw print in 2000 AD progs 614 to 617 in 1989.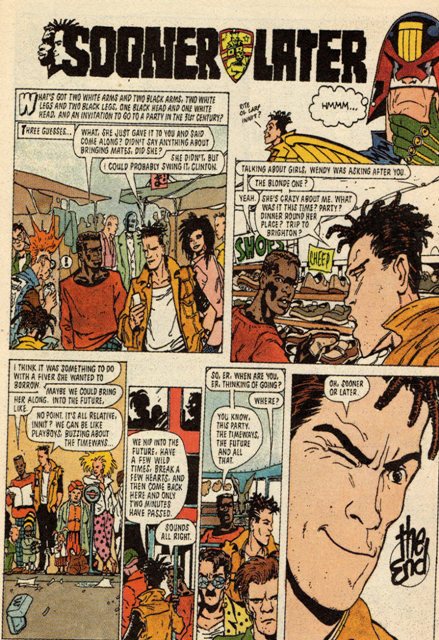 Ad blocker interference detected!
Wikia is a free-to-use site that makes money from advertising. We have a modified experience for viewers using ad blockers

Wikia is not accessible if you've made further modifications. Remove the custom ad blocker rule(s) and the page will load as expected.