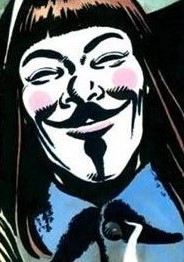 Steve Whitaker (1955 to 2008) was a British comics colourist whose credits included
Doctor Who: The Age of Chaos
and the DC Comics colourised reprint of
V for Vendetta
. He was also the author of
The Encyclopedia of Cartooning Techniques
. After his death, artist
David Lloyd
described him as "not only one of the finest colourists Britain has ever produced, but a great artist, a scholar of the comics medium, and a great teacher, too".
Ad blocker interference detected!
Wikia is a free-to-use site that makes money from advertising. We have a modified experience for viewers using ad blockers

Wikia is not accessible if you've made further modifications. Remove the custom ad blocker rule(s) and the page will load as expected.