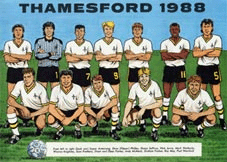 Striker was Pete Nash's long-running strip centring around the adventures of footballer Nick Jarvis and his teammates, first at Thamesford FC and later Warbury FC. It ran in The Sun for 24 years from 1985 (replacing Axa) and subsequently notched up 87 issues of its own comic title (with back-up strips from old IPC titles featuring Billy's Boots and the Kangaroo Kid) before returning to The Sun for a second stint. Cancelled in 2009, it returned for a several month stint in Nuts magazine in 2010, and later resurfaced in The Sun yet again. Unusually, Nick Jarvis and Co actually aged in real time, Jarvis starting out as a young hopeful but ending up as a middle-aged club manager. The strip tended to use stereotypes for comedic effect, other characters in its most successful period including bluff northern pork scratchings millionaire Eric Oppenshaw (the owner of Warbury), vain, arrogant French striker Fabian DeGuisson, militaristic German team captain Kurt Panzer and posh Gerald DeCourcey. The Daily Mirror's strip Scorer was effectively created as a direct rival for Striker.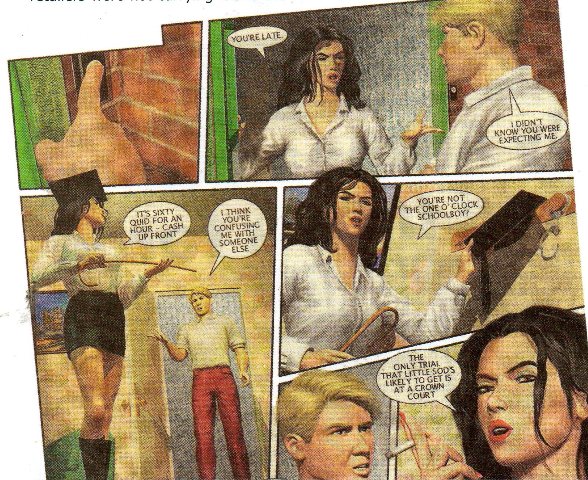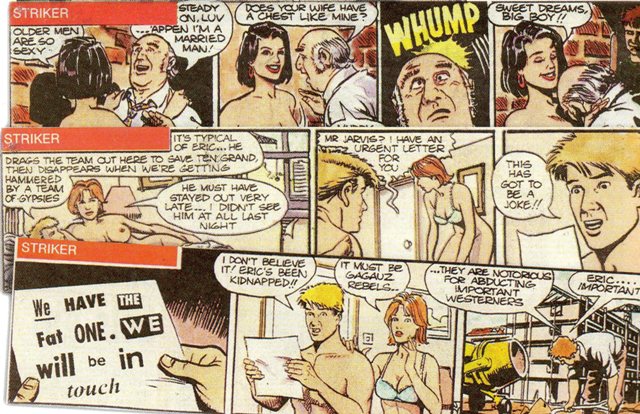 Ad blocker interference detected!
Wikia is a free-to-use site that makes money from advertising. We have a modified experience for viewers using ad blockers

Wikia is not accessible if you've made further modifications. Remove the custom ad blocker rule(s) and the page will load as expected.