This version of Tarzan Monthly (a previous title by that name had been published from 1950 by Donald F. Peters, though its title was changed after 19 issues to Tarzan: The Grand Adventure Comic after it was taken over by Westworld Publications) was published by Byblos (also the publishers of Tarzan Weekly and Tarzan Special) from late 1977. The series was a successor title to Tarzan Weekly, and contained a mix of reprinted stories seemingly from several different sources, mostly starring Tarzan, although stories starring his son Korak (by American writer Mark Evanier and artist Dan Spiegle) also appeared.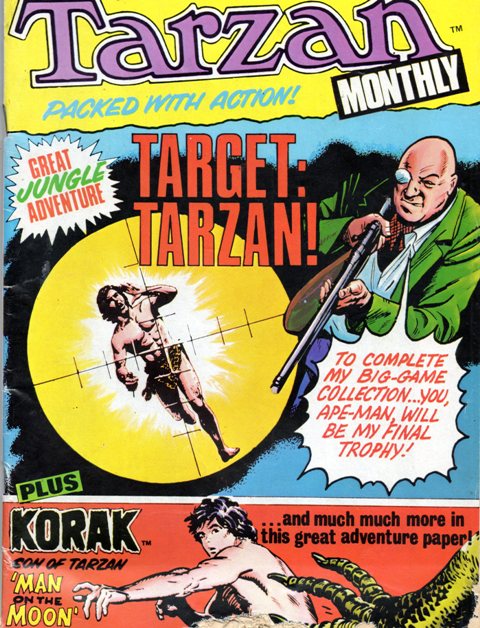 Ad blocker interference detected!
Wikia is a free-to-use site that makes money from advertising. We have a modified experience for viewers using ad blockers

Wikia is not accessible if you've made further modifications. Remove the custom ad blocker rule(s) and the page will load as expected.