McLean's Monthly Sheet of Caricatures, or The Looking Glass (to give it its full title) was published by Thomas McLean of 26 Haymarket from 1st January 1830. Costing three shillings for a plain edition or six shillings for a coloured edition, the magazine was aimed squarely at the well off (as opposed to its more populist rival, Everybody's Album), and was an extremely well-produced collection of satirical cartoons, the forefather of the later comics. From issue #8 it was drawn by Robert Seymour (the image below is issue #14). It was a successor to The Glasgow Looking Glass.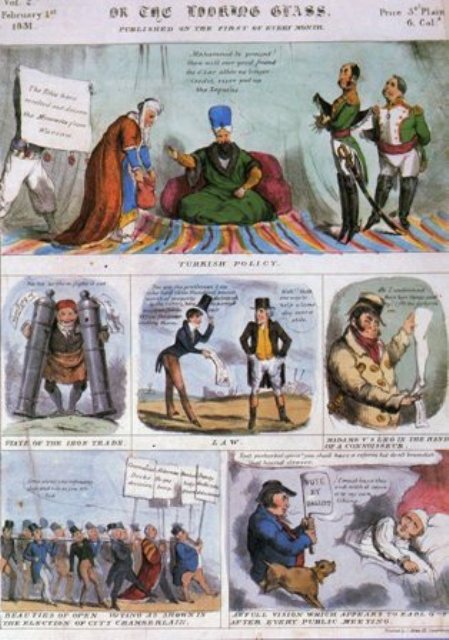 Ad blocker interference detected!
Wikia is a free-to-use site that makes money from advertising. We have a modified experience for viewers using ad blockers

Wikia is not accessible if you've made further modifications. Remove the custom ad blocker rule(s) and the page will load as expected.