Tisha Scarabeus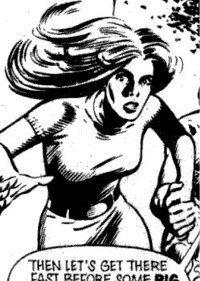 Real name
Tisha Scarabeus
Characteristics
Origin
History
Tisha Scarabeus was the daughter of the crazed scientist Doctor Scarabeus, who plotted to conquer the world with his genetically engineered 'Manimals'. Tisha rebelled against her father and helped the Hulk escape his captivity and thwart his plans.

Powers and abilities
Powers
None.
Links
Discover and Discuss
Ad blocker interference detected!
Wikia is a free-to-use site that makes money from advertising. We have a modified experience for viewers using ad blockers

Wikia is not accessible if you've made further modifications. Remove the custom ad blocker rule(s) and the page will load as expected.