Tom, Dick and Sally, originally drawn by Dave Jenner but for most of its run chronicled by Keith Reynolds (though Robert Nixon also drew it on occasion) was a strip about three siblings, the lazy Tom and Dick and their smart and wily sister Sally. Typically, the boys would try to play tricks on Sally or try to get her to do more than her share of whatever chores needed doing, but she would almost invariably outwit them, leaving the boys coming off worse. The strip ran in the Beano from issue #1735 (18th October 1975) to issue #2305 (20th September 1986). The strip is not to be confused with Pop, Dick and Harry, which ran in the Beezer.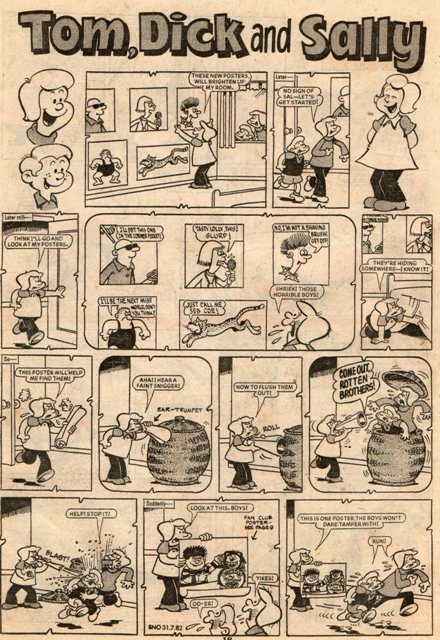 Ad blocker interference detected!
Wikia is a free-to-use site that makes money from advertising. We have a modified experience for viewers using ad blockers

Wikia is not accessible if you've made further modifications. Remove the custom ad blocker rule(s) and the page will load as expected.