'Why, Dad, Why?' was the story of a long-suffering father with an annoying son who incessantly asked him stupid or unanswerable questions. It was a regular feature in Cheeky Weekly, drawn by John Geering.
The title now makes it sound like one of those ghastly misery memoirs with a black-and-white photo of a crying toddler on the cover, and a title written in faux handwriting to connote sincerity and no-holds-barred autobiographical revelation, but this is nothing more than an unfortunate coincidence.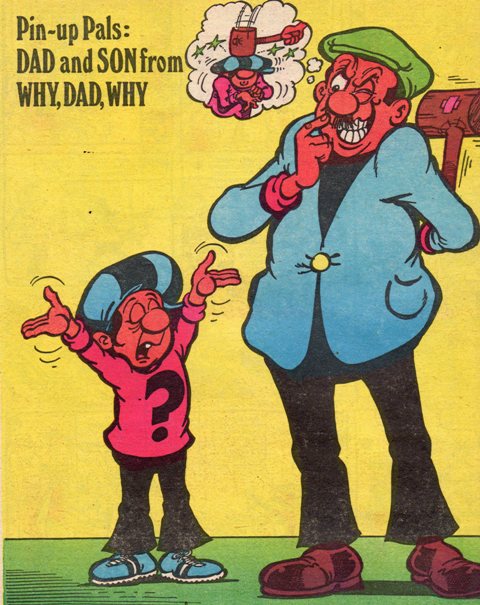 Ad blocker interference detected!
Wikia is a free-to-use site that makes money from advertising. We have a modified experience for viewers using ad blockers

Wikia is not accessible if you've made further modifications. Remove the custom ad blocker rule(s) and the page will load as expected.